Science-themed Stickers
Doing serious work doesn't have to be boring. Spice up your space with these cute,  creative, and scientifically accurate stickers! Don't let yourself, or anyone, forget that you're here to change the world through science! You can add these gems to just about anything. From around the office, to water bottles, notebooks, and computers!
View more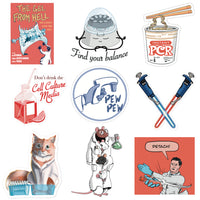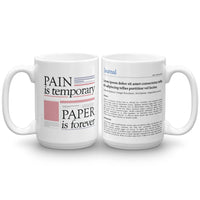 Celebrate Your Publication
The journey to scientific publication is incredibly hard. 
You and your team have been working long hours for years: doing countless experiments, collecting data, testing hypothesis, writing manuscript, and getting scrutinized by reviewers.
Finally, your paper is accepted and published. It's quite an achievement, a testament to perseverance and hard work.
All of our publication mugs can be customized with your published article. They are the perfect gifts for celebrating this great accomplishment, and making this scientific journey memorable.
GET YOURS NOW
Personalized Publication Posters and Pillows
Customize posters and pillows with your paper. Your paper is a statement of your achievement in science. Show it proudly. 
Get Yours Now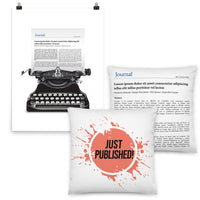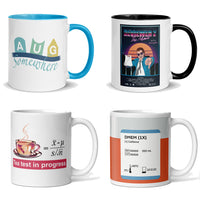 Science Inspired Mugs
Add a touch of intellectual flair to morning routines and celebrate the importance of science in our lives
View more
Science Inspired Cork Back Coasters
Coasters in scientifically stylish, the perfect way to nerd up your drinkware!
VIEW MORE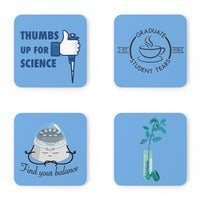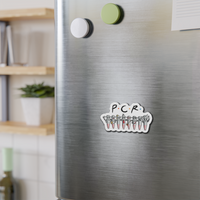 Thin Magnets
Boldly showcases your messages by displaying the science-inspired thin magnets on any metallic surface.
View more