How can we help to grow your business?
Welcome to our premier selection of corporate gifts, designed exclusively for the researchers and scientists who drive innovation and discovery. Whether you are a research institute, university, biotech, or pharma company, show appreciation to colleagues and customers with a gift that truly embodies their spirit of curiosity and knowledge.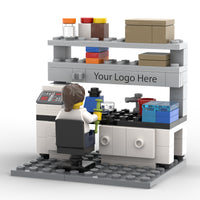 Add Your Branding to Our Expertly Custom Designed Lego Lab Sets (MOC)
These sets are meticulously designed around the most familiar items found in the lab, forging an immediate and unforgettable connection with the scientific community. As the most eye-catching swag, they have the power to significantly elevate your brand's presence!
View More
Showcase Your Brand's Support for Science
Make every note a testament to your dedication, connecting with scientists and enthusiasts alike on a profound level, all through the branded science-themed heartfelt sticky notes.
View more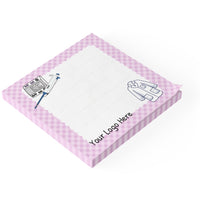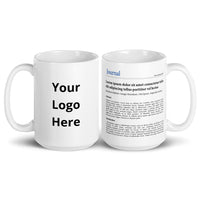 Celebrate Researchers' Achievement in the Most Heartfelt way
What better way to celebrate a researcher's achievement and show your support than by gifting them a mug printed with their publication and your logo?
View more
Let's get started!
Please contact us using the form below: